This is the most visited page on the blog over the last 10 years?
It's a picture of dogs playing poker, by Cassius Coolidge
!
But follow the links and you'll also find an obituary of Tom Lubbock who was a wonderful arts writer for the Independent, the sadly missed daily that closed only last year. And there's a great Caravaggio painting of a card cheat, which you can read about
here in one of Lubbock's fine pieces of writing
.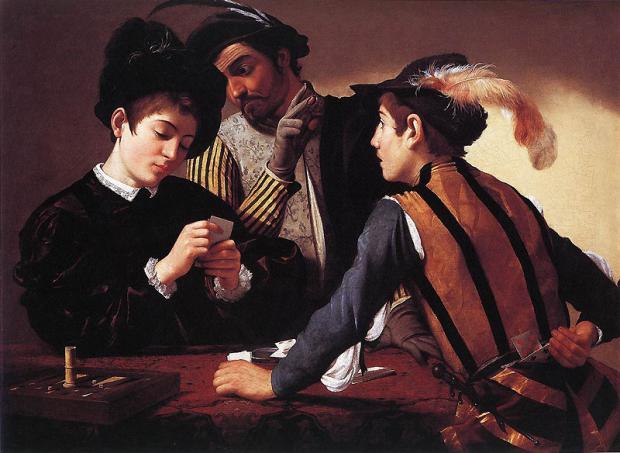 In fact, on this blog all the most popular posts revolve around sex, dogs and crime. If you can get two together, that's a bonus. I've never managed to get three together. That's the holy grail and I'm not there yet.
But of the highly-visited posts, there are some that have substance.
The Dreck of Photographic Music is one of them
in a ranty sort of way, basically because I could and do repeat it in some shape or form every year. So it wins the best rant of the blog.
So I'll repeat it again here. It's all about looking at the photography on a walk into town.
Read the full post here.
I walked into town yesterday and looked at the photographs on view. I didn't see any for the first half mile or so, then got up the hill to Camden (in Bath, not London) and they were everywhere. It started with pictures of pot noodle and beer at Best One, bad food and bad drink, went on to images of a lost cat, a bottle of Moroccan Oil and houses for sale and rent, The cat poster was the highlight. It didn't get better than that.
It was like a photo-festival with images in-situ on posters, on walls, in windows, on lamposts, cars, T-shirts, packaging, everywhere. It's a photo-festival that is happening in every economically developed town in the world. You can't escape this shit. It is everywhere.
It was a street-show that had an ideology of conformity at its heart; to consumerism, commodified emotion and a shared experience of pre-chewed sentimentalised joylessness disguised with a perfect-toothed smile.